IT that works for you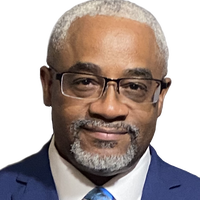 Started in 2009, Resolv Consulting is a complete technology solution provider. We are 100% committed to making sure business owners have the most reliable and professional IT service in San Bernardino County. Our team of talented IT professionals can solve your IT nightmares once and for all.
Here's why so many businesses depend on Resolv Consulting for complete IT services and support:
Honest – Explanation: We recommend solutions based upon your particular need.
Detailed – We pay attention to the details and provide solutions that are inline with your business goals.
Experience – Our technicians have many years of experience and will provide IT solutions based on proven technology. We do not experiment with your business network.
Long Term – We want you to be our client for the long term due to our outstanding support. We have the ability to solve problems and make sure your business systems are resilient and working 99.999% of the time.
Vendor agnostic – Our hardware and software solutions are based up on proven equipment that is reliable and has a proven track record.
Our custom service packages deliver what you need and want without overstepping the boundaries of your budget. From cloud services to data backup, Resolv Consulting is here to team up with you and your company for expert support.