If you are a small to midsize business in San Bernardino County, And your company has grown to a point where you can no longer manage your basic IT needs. And your employees are telling you that your systems are too old. Regulators and insurance companies are telling you that you better be compliant or else.
Let us help you get your companies growth to the next stage.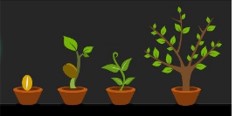 With our Managed Services you will be able to:
Provide the latest technologies to your employees.
Prove to your Cyber Insurance company that you have an ironclad backup solution.
Provide the latest Endpoint Detection and Response solution to help lower your Cyber insurance premium while also ensuring a quick response to a ransomware attack.
Do business with clients who require regulatory compliance.
Sleep sound at night knowing your network is protected against Cyber threats.